About Us
Items will be shipped within 3 business days of ordering - thank you!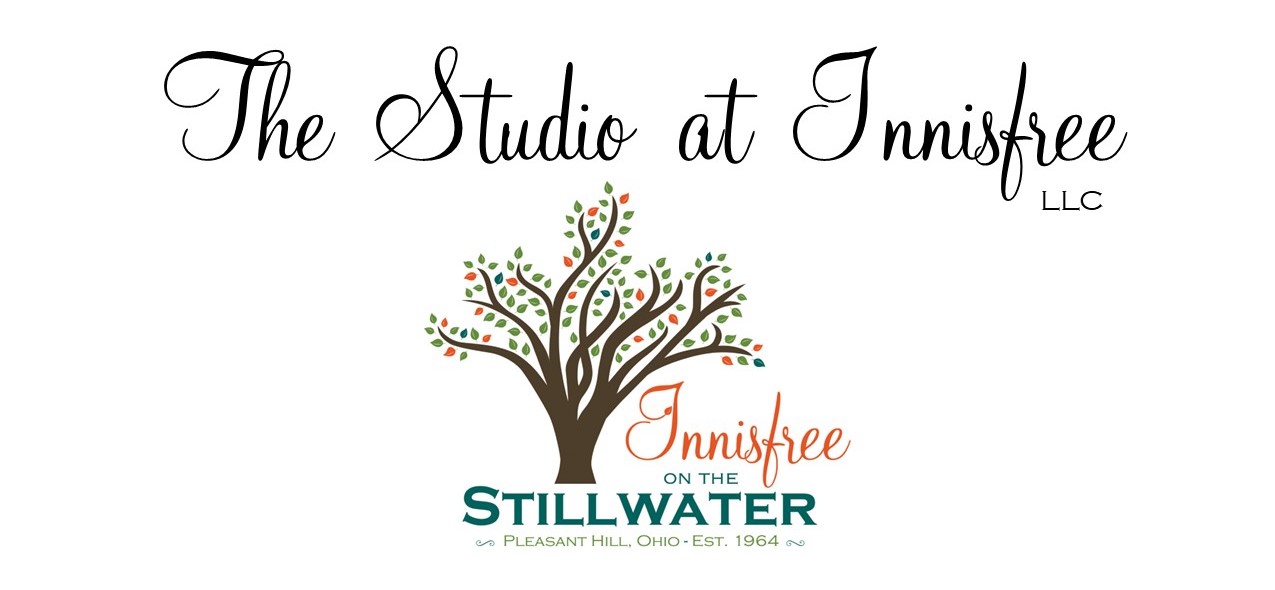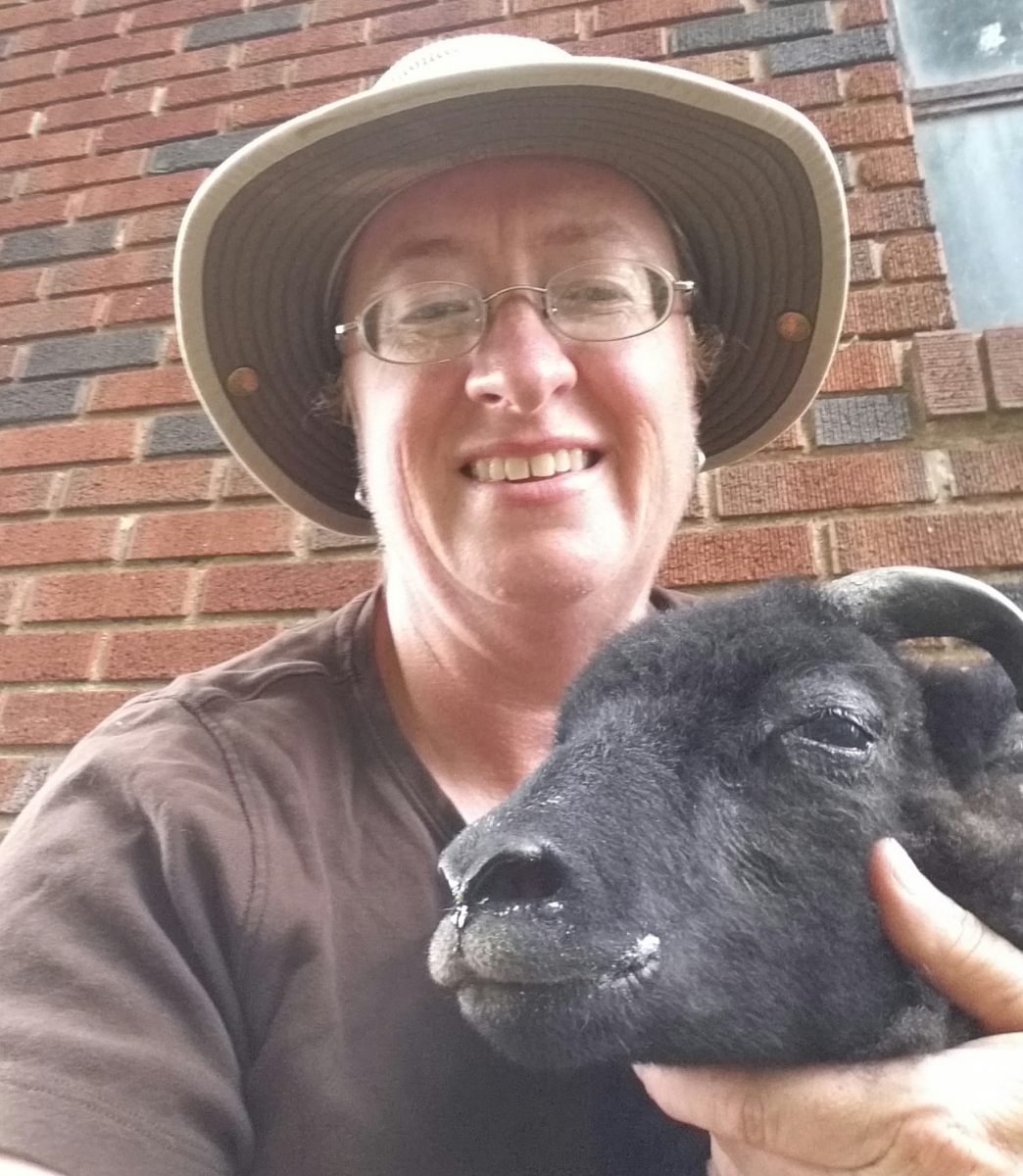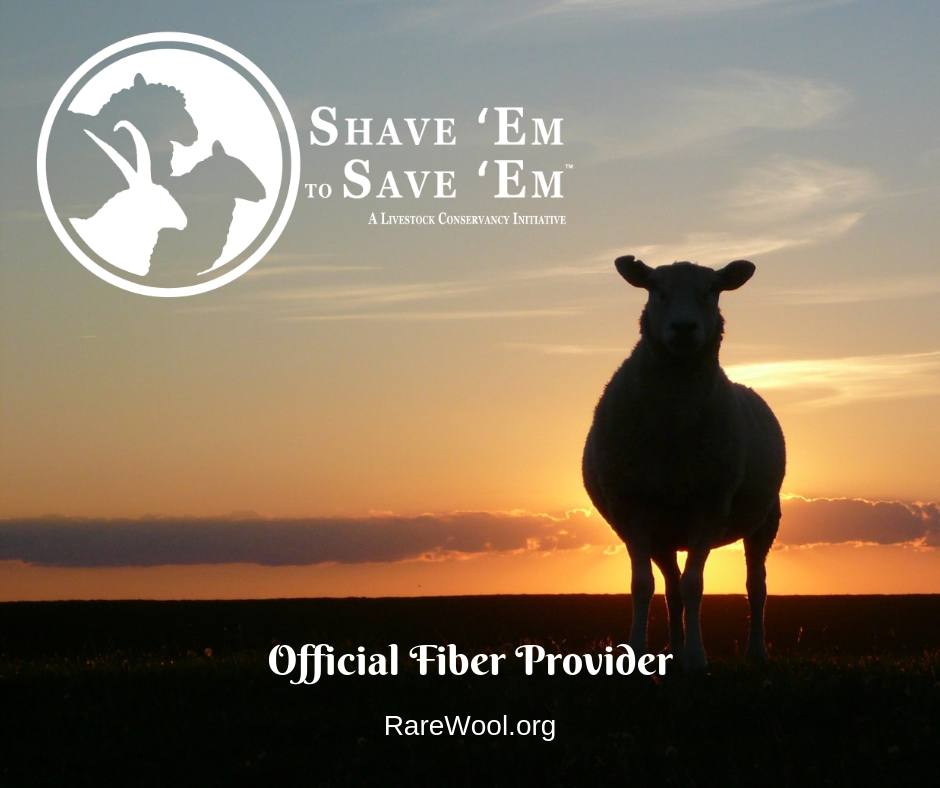 Hello! My name is Keba (pronounced KEH-bah), and I am a woman with many hats - baseball fan, caregiver, chicken wrangler, daughter, farmer, fiber artist (spinner, knitter, weaver), gamer, gardener, herbalist, musician, nature-lover, shepherdess, teacher, wife. We live in the middle of almost 200 acres in southwest Ohio, where we raise chickens, goats, and sheep, along with a few dogs and cats. Innisfree on the Stillwater is our certified Organic farm, and we also have several areas that we are intentionally planting with native flowers/trees, and allowing to be reclaimed by nature. We rotationally graze the sheep and goats in these intentional wild areas to help scatter seed, provide fertilizer, and assist with pruning. Our sheep and goats have spacious pastures in which to graze and roam - no confined animals here!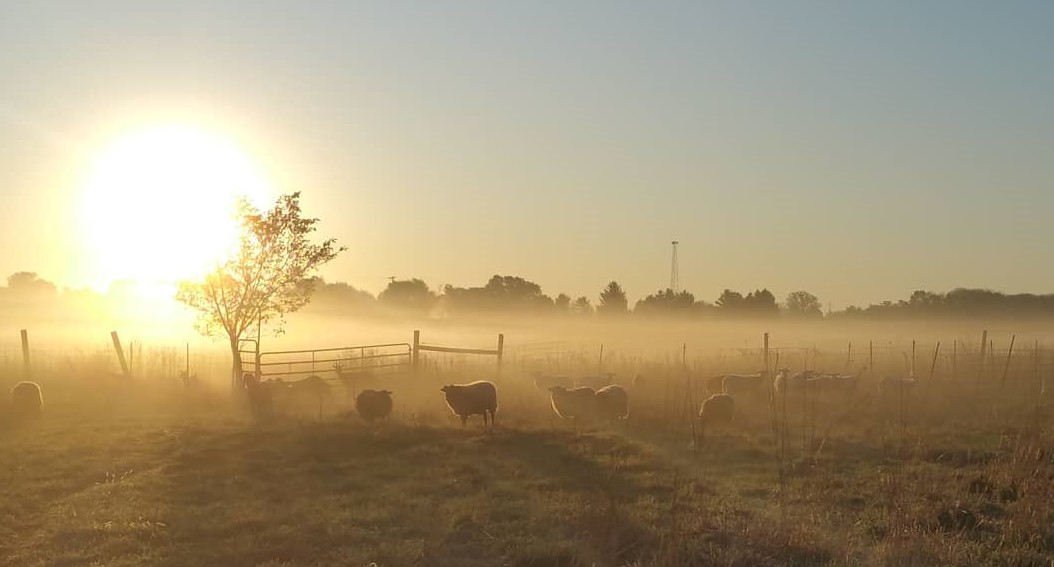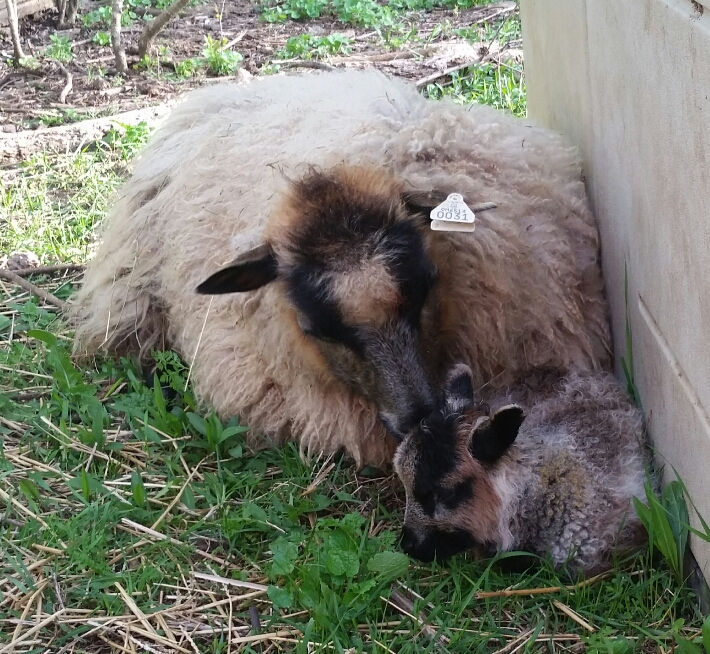 Good morning - heading out to pasture / Ruby and baby Kira
My Shetland sheep provide a wide range of natural colored fibers - black, browns, creams, and grays. They are sheared each spring, then I either process the wool myself or take it to America's Natural Fiberworks near Somerville OH for processing. Once clean, I spin the wool into yarn and wash it one more time to set the twist. It's then ready for your projects! Raw and washed fleeces are seasonally available for you to process to your needs.
Shetland wool is excellent for a wide variety of fiber arts, from knitwear, crochet, and weaving, to needle and wet felted items!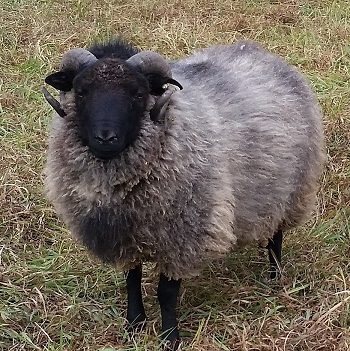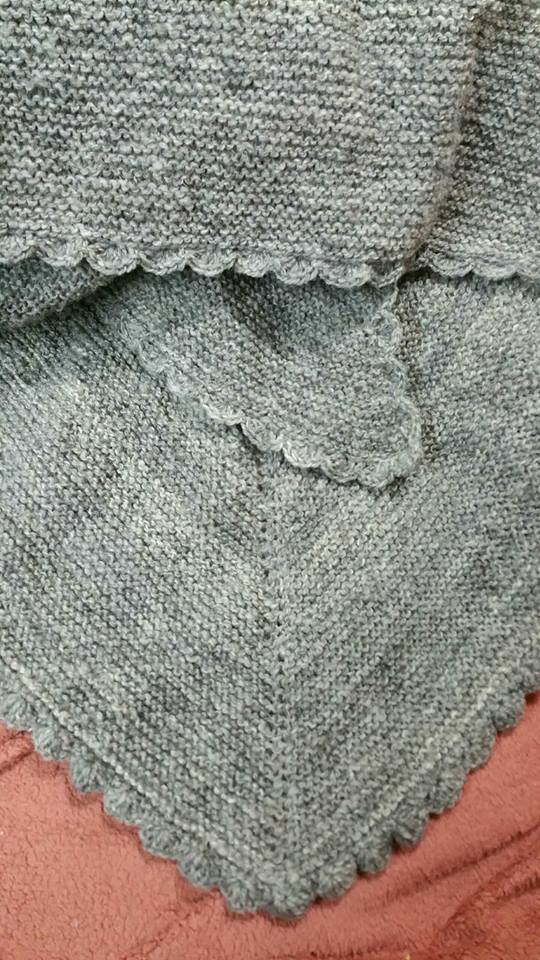 Sven donated his fleece for this beautiful and warm shawl!
**ALL ITEMS ARE CREATED AND STORED IN A PET-FRIENDLY HOME. YARNS ARE KEPT IN LIDDED TOTES, BUT MAY HAVE COME INTO CONTACT WITH DOGS/CATS DURING THE CREATIVE PROCESS**
~*~ Because one of our goals is to tread lightly on the land, we use recycled packing materials whenever possible (cardboard boxes, wrappings, bubble envelopes, etc). ~*~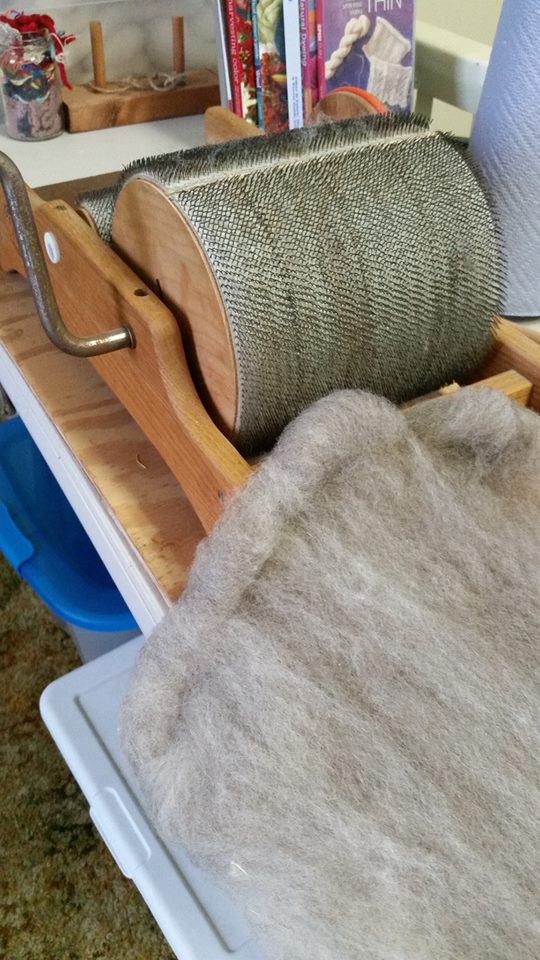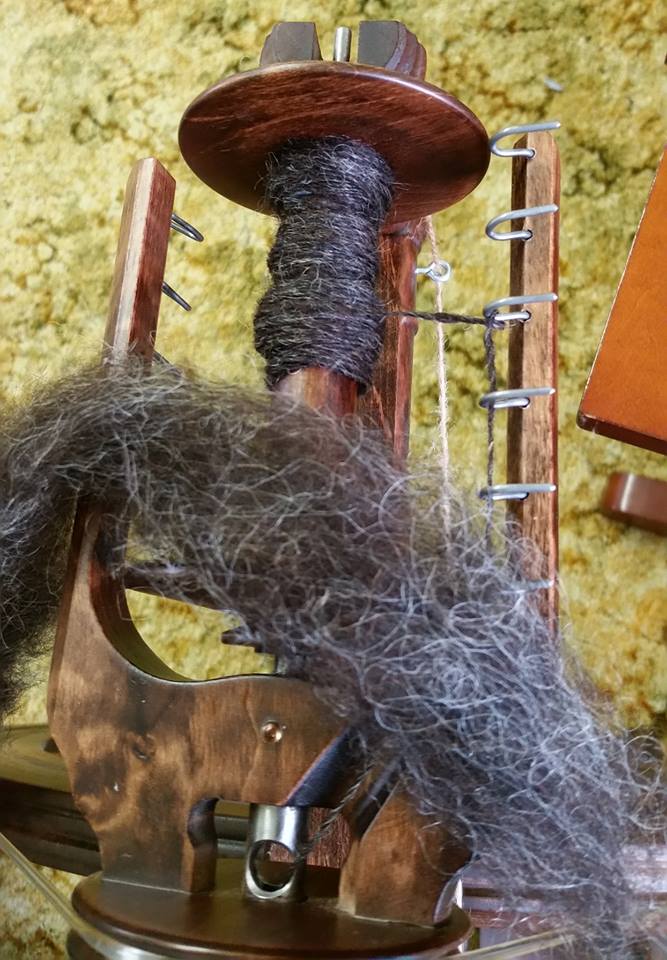 Tools of the trade - drum carder and spinning wheel!

Sunset through the maple trees